WDC Markets is an offshore / unlicensed Forex Broker, that opened recently in March 2020.
Officially they are owned by, FTG Solutions LTD, 1994899 and located at: First Floor, Mandar House, Johnson's Ghut, P.O. Box 3257, Road Town, Tortola, British Virgin Islands. If you want to visit them, you will need to hire a yacht to reach them!
For withdrawal problems and complaints read this.
WDC Markets Review
While reviewing this new broker WDC Markets, we saw that they have all the popular underlying assets for CFD trading on Forex, Market Indexes, Crypto Currency, Gold, Silver and Commodities. WDC offers investors a very basic trading app called PandaTS. You will not find the industry standard MT4 platform or any mobile trading apps.
Newbie CFD investors must know the difference between trading and investing. Investors using a CFD (Contracts for Difference) broker, are simply trading and looking to profit from the underlying assets price movement. You do not actually own the underlying asset or currency.
WDC Markets technically offers you a variety of account types, however, you will receive plenty of phone calls from their salesmen asking for a bigger investment. Their interest is getting you to invest all your life savings with them. Read the fine print on the deposit page, and you will see they are actually an "online entertainment" company.
Look here, See what a licensed broker offers!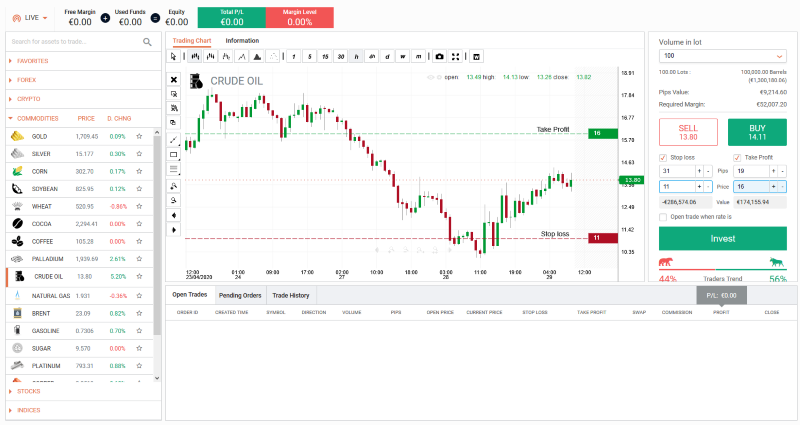 Is WDC Markets Legit?
No, WDC Markets is not a regulated CFD broker, and does not have any Financial Securities Firm license.
WDC lists an operational address of: Tornimae 5, Tallinn, 10145, Estonia. Contact phone is in United Kingdom: +441213681302. Customer support email address is: [email protected], and the official website is at: https://wdcmarkets.com.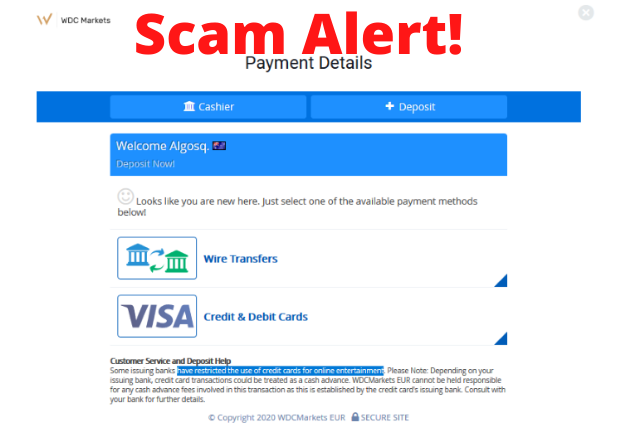 Trading on Crypto Currency, Shares or Currency is considered an investment service, and this means, the broker is required to have a license from your local government regulator. Brokers in United Kingdom must have an FCA license, and Forex brokers in Australia are required to have license from ASIC. The difference between a licensed broker and an unlicensed broker is, who will insure your money when they go out of business, read more.

Compare Real Brokers
It is important to know, that you have more than 100 brokers to choose from which are licensed and regulated.
Moneta Markets is a broker that is licensed and regulated in multiple jurisdictions, and they are offering the same Panda trading platform, read more.
They offer tighter spreads, and additional trading platforms, see here.
We ask current WDCMarkets investors to please share their review in the comments section below.